Tuesday, May 31, 2022, 08:00pm - 09:00pm
(All times in Eastern Time)
This is the third and final installment of our three-part Medical Town Hall series featuring Dr. Raphael Landovitz and Dr. Vinita Dubey.
Dr. Raphael Landovitz, UCLA Infectious Disease Clinician and Dr. Vinita Dubey, Associate Medical Officer of Health for Toronto Public Health return to provide us with a COVID-19 update. 
Dr. Kaye Wagner, COCA-I President and a Pediatric Oncologist with Sanford Health will moderate this discussion. We encourage each member Camp to invite their medical team/staff to join in this discussion. Get your questions ready for Dr. Landovitz and Dr. Dubey as we aim to understand the latest variant and vaccine information.
Please register in advance for this meeting by clicking on the link below
https://us02web.zoom.us/meeting/register/tZcpcOCqqDgvE9AiL2DGNpLCSut8ZB__SJZW 
A recording of this session will be made available after the event.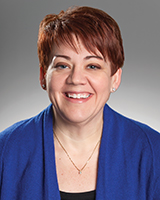 Click on the video below to watch Dr. Landovitz and Dr. Dubey's presentation from our Medical Town Hall held on January 31st, 2022!